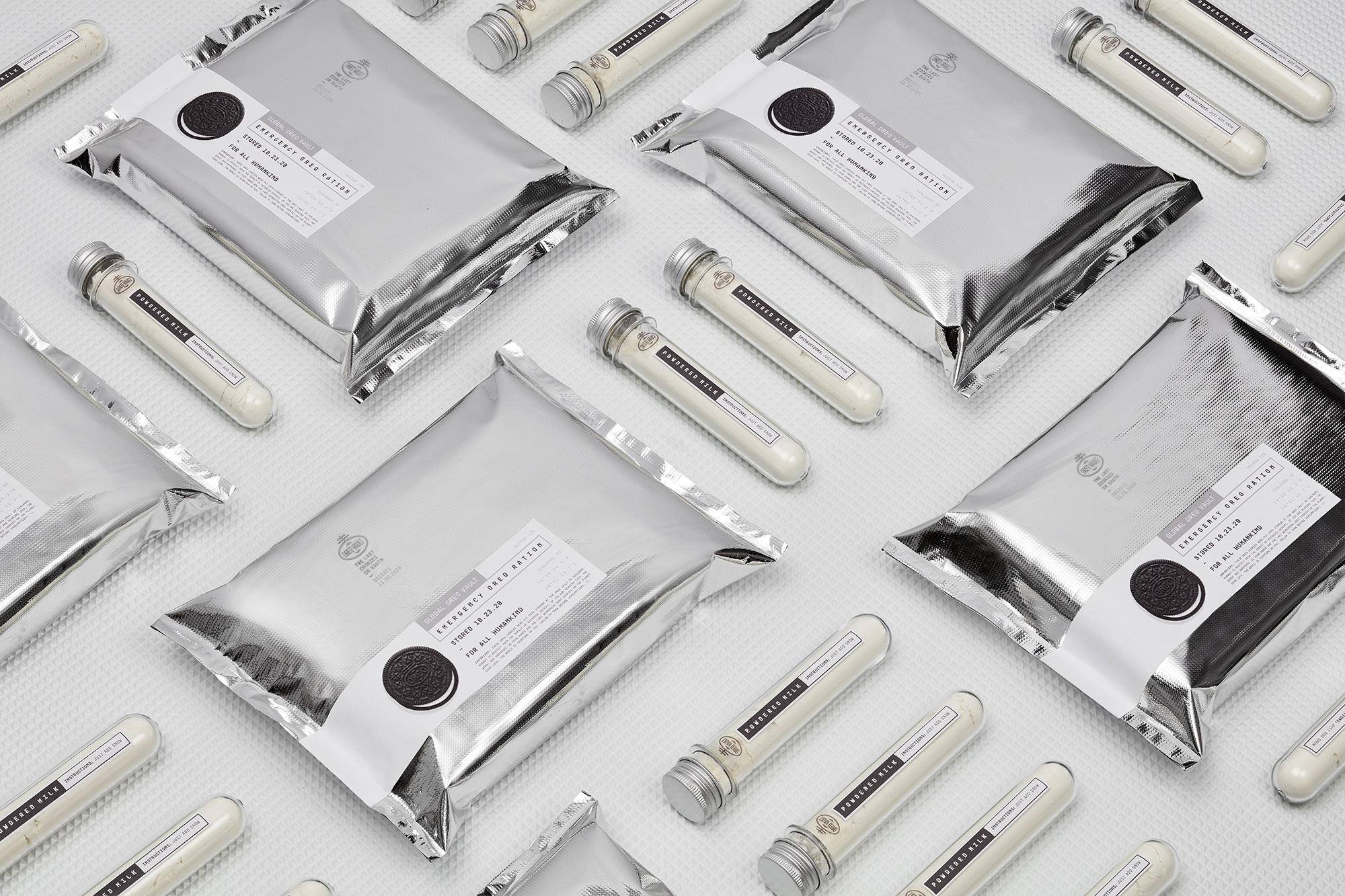 OREO DOOMSDAY VAULT: EMERGENCY OREO RATION

• • •

In support of the launch of the Oreo Doomsday Vault, we created special limited edition packaging both for the vault itself, and as direct mailers for fans of Oreo. The packs are overwrapped in layers of protective mylar, which are air and water tight, chemical and radiation resistant, and can withstand temperatures ranging from -80°F to 300°F. All to ensure that earth's most precious cargo (Oreo Cookies) will be preserved for future generations in the event of a cataclysmic asteroid impact.

These Emergency Oreo Rations are accompanied in the vault with vials of powdered milk, so that in the event of the apocalypse, you only have to add snow to be able to enjoy Oreos the way they were meant to be enjoyed.

Photography by Josh Dickinson.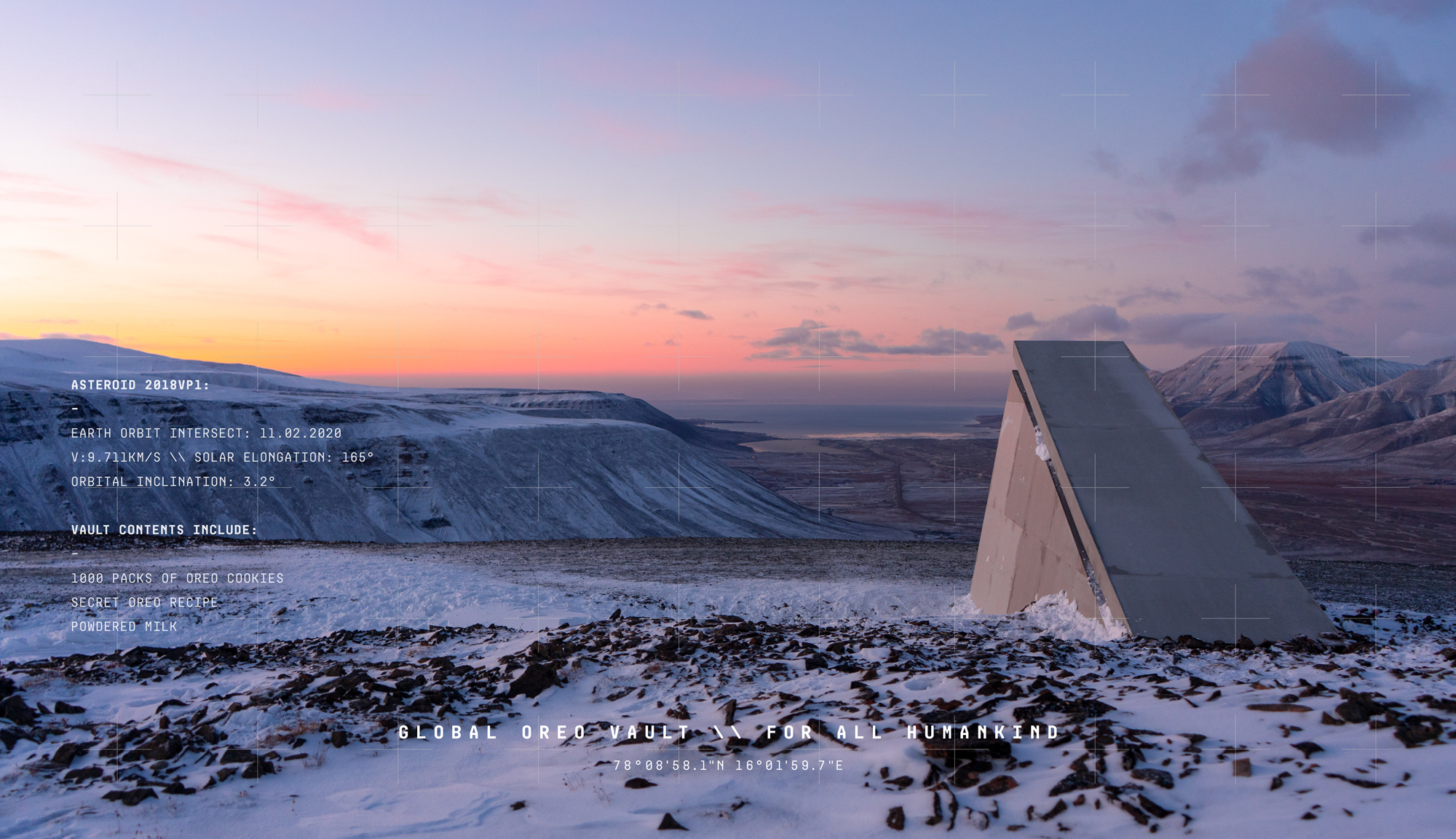 GLOBAL OREO VAULT: DESIGN DIRECTION & KEYVISUALS

• • •

When Oreo was alerted by a user on Twitter that an asteroid was headed towards earth for a near pass/possible impact on 11.02.2020 the team took quick action to avert the crisis, constructing the Global Oreo Vault in Svalbard, Norway to safeguard the future of Oreo Cookies for all humankind.

As this is a significant and serious scientific endeavor, it was important that the tone of everything from the announcement posts to the logo to the key images of the vault felt sufficiently scientificly serious.

• • •

Client: Oreo
Agency: 360i
CCO: Menno Kluin
CCO: Frank Cartagena
Design Director: Brian Gartside
Producer: Adrienne Darnell
Copywriter: Daniel Freeda