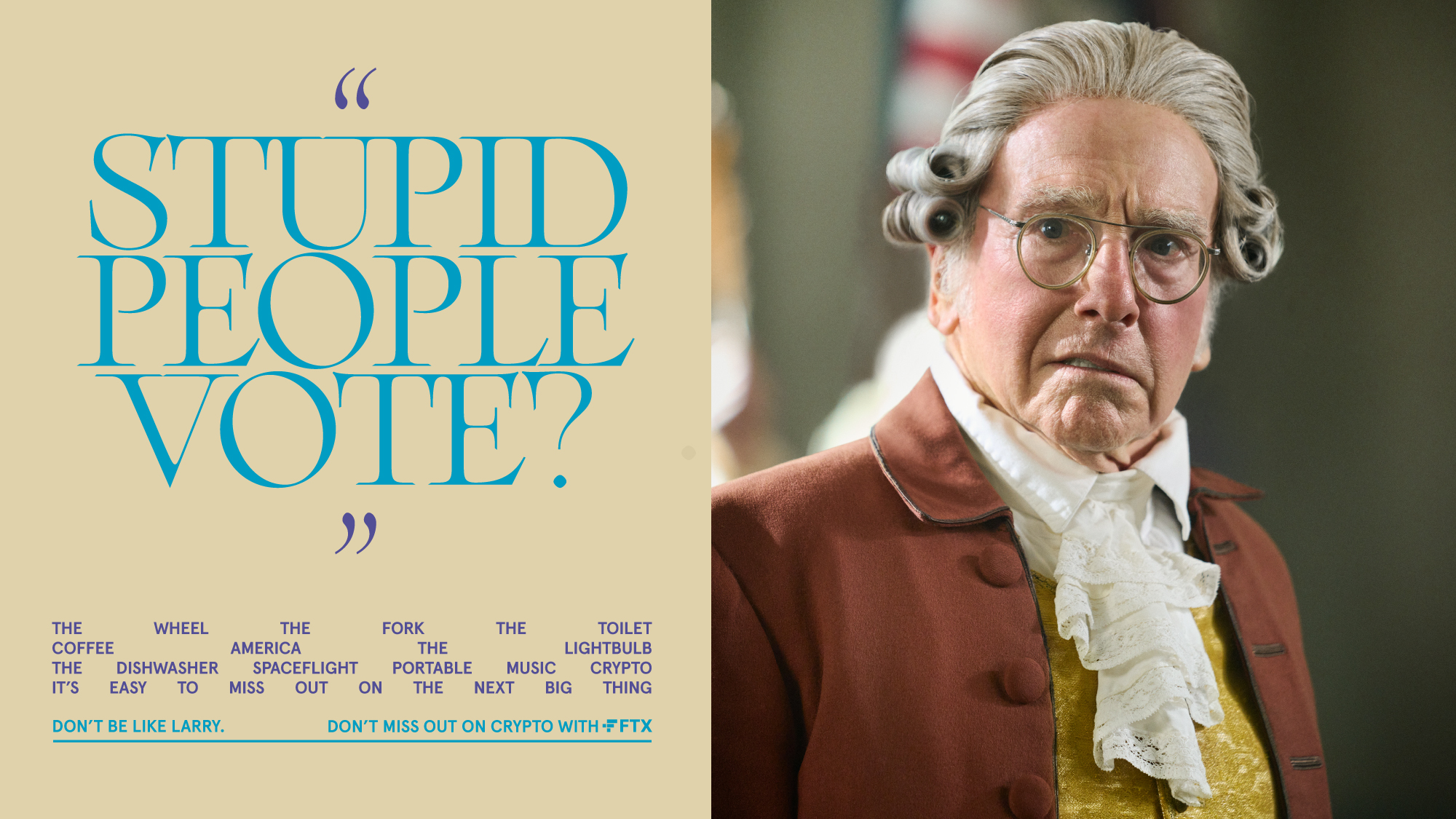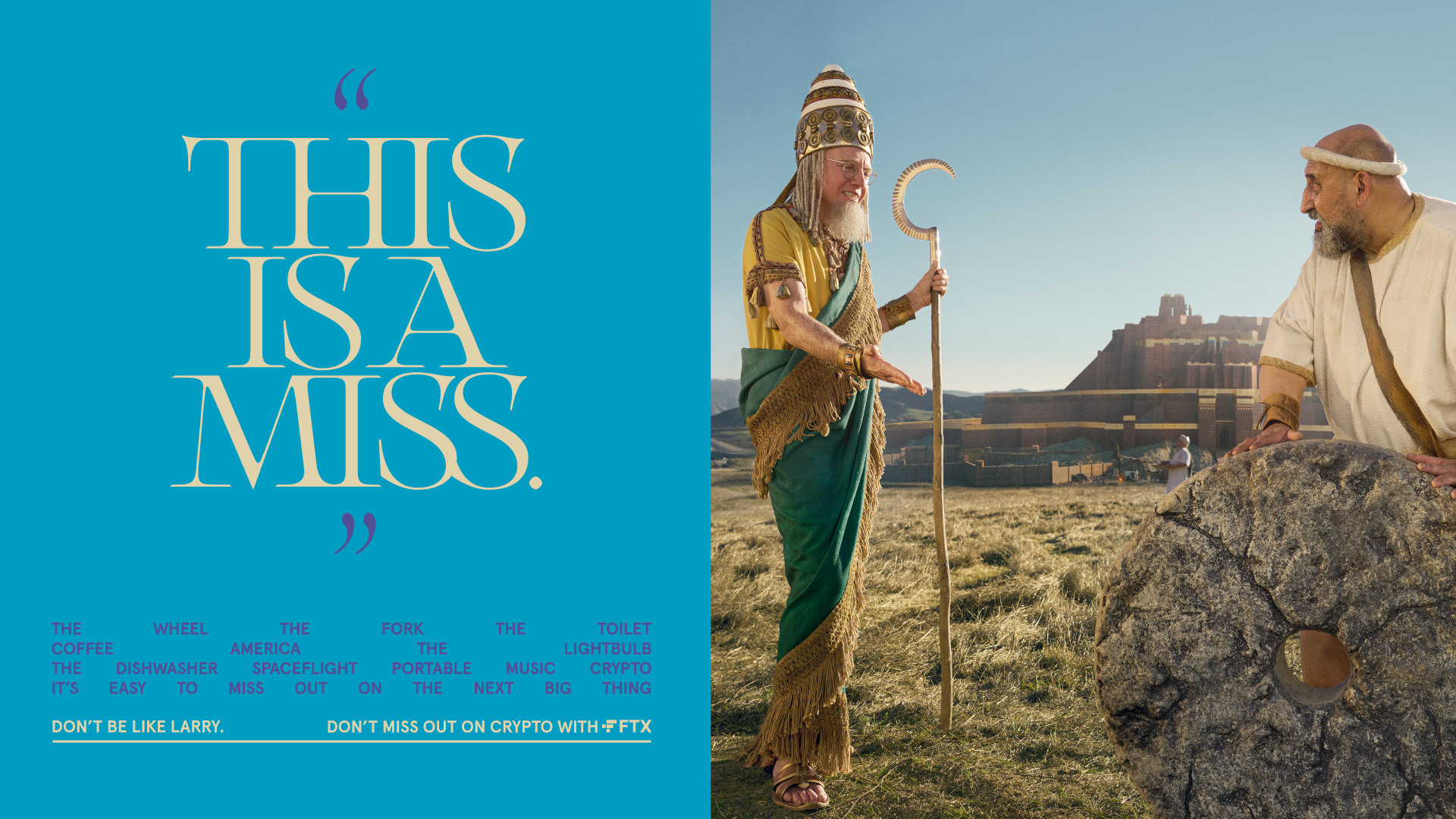 FTX: DON'T MISS OUT WITH LARRY DAVID

• • •

It's hard to see the next big thing, especially when it's right in front of you. This is FTX's Super Bowl debut and the only commercial Larry David has ever made. Directed by Jeff Schaffer with Darren Lew.

Turns out Larry was more right than he knew, but I still like the project.